An entertaining
microsite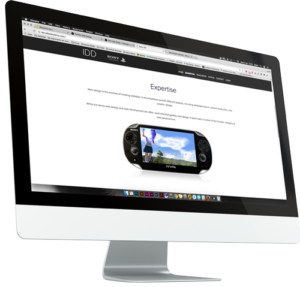 Information Design and Development (IDD) is a unit of Sony Computer Entertainment International. They support the information needs of PlayStation® developers, publishers, consumers, and employees.
They needed a creative and interactive microsite to act as a portal to their existing intranet. The challenge was to provide an interactive design using animated jQuery to convey a message of unity and collaboration, while still being intuitive and fast to load and providing a unique user experience.
IDD needed a site that impressed. The design had to meet quality assurance for those who had little time to browse, and yet deliver a clear and concise portal for supporting documentation.
Power it up with
Parallax
We chose Parallax web design and scrolling. Parallax scrolling involves the background moving at a slower rate to the foreground, creating a 3D effect as you scroll down the page. Done well, it can look spectacular and captivate site visitors immediately. On top of the site architecture, we used jQuery and CSS to provide interactive content that would excite the audience and prompt them to act.
As ever, it's all about the ultimate goals. So we worked very closely with the team at Sony IDD to establish clear design, business and technical objectives and then keep them firmly in our sights during what was a very creative and cutting-edge design process. We produced wireframes, briefs and prototypes to ensure the project was a success.
A site you just have
to play with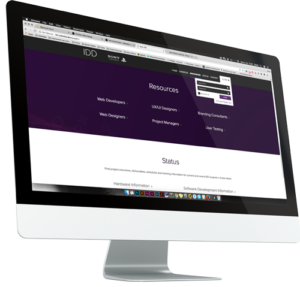 The finished design has real visual stand-out, producing not only an incredible impression of depth but also a much more involving experience for the visitor.
We're very happy with how it's turned out. Very cool! Great—thanks very much.