First things first – we can't afford to stand still
In their reflective report, which makes salutary reading, the McKinsey survey of UK SMEs shows that half of those SMEs who were surveyed, expect market stagnation or recession, where the hope of a quick recovery has been replaced by (at best) the hope that business might not shrink further. But it's not all bad news. Reversing the telescope, Mckinsey underlined the value brought by the recent changes: "We have vaulted five years forward in consumer and business digital adoption in a matter of around eight weeks." That's a staggering (and also challenging) fact, and you are not alone in potentially feeling the strain of having to create and reinvent hoops that you never even realised you'd have to jump through – and bring your customers with you.
So, as we traverse this new landscape (albeit seen through the lens of a webcam), creative, strategic thinking is more imperative than ever in order to survive, let alone thrive.
So where has that left us, where digital transformation is (now) at the heart of every business?  You don't need me to tell you that the ability to not only leverage but to maximise the use of digital tools and to accelerate the process of digital transformation is business-critical. Joe Wickes did it. The school at the end of the road did it. Even Dame Judi Dench did it and showed us that it's never too late to embrace a new path.
How do you win in these times?
In order to differentiate themselves in a now even more crowded digital market, brands need to help their audience and give them something helpful and importantly demonstrate purpose – whether that's sustainability, or diversity, or social responsibility. Brands must adapt and change to demonstrate clear values because consumers care about how big brands operate. And consumers are clearly starting to move away from big brands, as demonstrated by (even) L'Oréal who have launched vegan hair products.
What have we learned and seen in this new world?
As we've been listening to our clients, guiding and supporting them to embrace and strengthen their digital marketing offering during the pandemic, we've seen some clever marketing strategies out there – from online courses to fully immersive online virtual viewings.
Here are some of the lessons we've learned along the way and we thought we'd share them with you to give you ideas for the future. So please take five minutes out to read our observations and hopefully, you'll have some take-aways.
—
Keep blogging
Diversity and inclusion specialists Brook Graham were quick to respond to their market, by delivering a useful blog to host webinars and information for their audience. It was packed with helpful advice and relevant bespoke content. We supported them in building the new section and structure, ensuring SEO and usability was built-in. Then, their editors took it over, using the CMS to populate content, which resulted in a clear uplift in visits of over 50%. Result!

"… We've seen a 50+% increase in traffic month on month and a positive uptake in leads…. "– Sheena Corry, Head of D&I Solutions Design, Brook Graham
Tweet This
Email Marketing – keep doing it!
Even in the new world, email marketing still remains one of the best and most effective methods of attracting and retaining customers. The leading London magazine for parents in London, angels & urchins, saw good demonstratable returns by enhancing their regular bite sized newsletter updates during lockdown. Their emails were fun, empathetic, informative and genuine. I loved reading about their very personal journey through the pandemic and enjoyed brilliant ideas on how to keep the kids occupied at home.  I felt they had reached out and connected with me. They supported me. That got my attention, and the attention of 41% of new users, where May & June saw a significant increase in visitors compared to the year before:

(Social) Networking
Your channel of choice may be different, but LinkedIn has been a great tool in recent times for joining in on conversations, reaching out to contacts and helping them with consultancy.
Now, is a great time to re-connect with past contacts. Everyone has been embracing the benefits of video meetings, finding it so much easier to connect to people, where networking can be done but without the awful commute… and talking of Zoom… read on!
Innovation. Adapting to the screen
I don't know about you, but I would never have predicted the phenomena which is Joe Wickes! He has been watched by around a million people across the UK, blasting out his fitness tips to the nation and becoming one of the fastest-growing household names in next to no time.
Building on this amazing zeitgeist, fitness professionals like Yoga teacher Ness Sherry followed suit and streamed all her lessons via Zoom and she is currently offering online one-to-one packages to sort your mind, body and soul. I'm definitely going to grab some of that!
And if you've been a bit fed up of your own four walls, I wonder if you have been on any Rightmove virtual tours? Being a property voyeur and addict, the virtual tours have made my day! They are amazing! Rightmove made a smart and quick decision to fast track its virtual tour capabilities. But you have to ask, why didn't they do this before? Watch this VR space! And what about your own VR space? What could you do with yours?
Keeping it local
There's no doubt some small local businesses have done well during this time and my trip to my local bakery and local bike shop was one of the small highlights of my (sometimes frankly bizarre) weeks during the lockdown.  This made me realise that everything I need, is close by. But for global players – they must innovate. Read more on the power of local from Marketing Week and consider how your brand can either recalibrate its narrative or simply step up to deliver a more localised service.
Do your housekeeping

As we know, there's been no better time than the last few months to do some "home improvements" and we were delighted to support the Share Foundation's Stepladder of Achievement's web application with a major upgrade of Umbraco CMS. Using the 'downtime' available, we were able to dedicate seven full technical days re-installing, re-compiling and re-configuring their CMS. It's now up to date, fully secure, user friendly and ready to support the platform for the future.
Time to do SEO, and iterate your web design
House-keeping is always important and we used our down time to focus on our web design agency's organic ranking and revamping our home page for usability and conversion. This has sharpened our proposition and made it easier for people to contact us. We've had great results so far with new business leads generated during the lockdown – which we're thrilled about – and we are now ranking on page one for 'full service web agency'. Have a look at our new home page and let us know what you think!
Freebies! Freebies!
Independent publisher Bitter Lemon Press were great at building a deeper relationship with their customers during lockdown by being generous and giving away free e-books EVERY DAY. Wow. What better way to distract yourself from the monotony of lockdown than to cosy up and read a novel during this whole debacle? They used their e-newsletter and social channels to help reach their audience and promote the offering. Things moved at a pace and we were able to respond, by quickly creating a quick free update on their website to point customers to the right Amazon link –  and we also enjoyed sharing the offer with our friends and contacts. What better way to grow customer loyalty?
And whilst we can't say that these new offerings are solely responsible for 67% more visits compared to June last year and an uplift in organic traffic in June by 50% compared to June 2019, there's a definite story to tell here.  A new creative approach delivered results.

Chat bots
Let's talk chat bots. A chatbot on your website or landing page provides the instant benefit of interaction with your audience! In fact, a recent article from Business Insider claims that 80% of companies will be using chatbots by 2020 and here's why. Interactivity encourages users to stay longer on your web page, which makes sense, but this in return means search engines consider you to be a valuable and relevant web site because visitors are not clicking the "back" button. Therefore, it is believed that this sends a ranking signal to Google.
I'll be taking a closer look at how to set up chat bots, and the value they can bring to your business.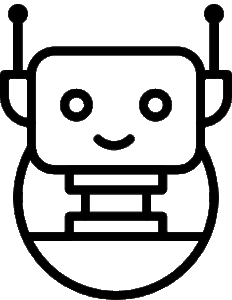 What's trending?
And last but not least, now, more than ever, Google Trends can be an invaluable tool. This tool helps to uncover opportunities for e-commerce brands, publishers and local businesses, helping you to understand and predict consumer behaviour post-pandemic. We recommend it, so learn how you can use it for your content strategy.
So, what comes after COVID?
Now that we're all zoomed-up and ready to go, what's coming next? Here are some of the trends we think we'll see emerging during the rest of 2020:
More digital transformation
Chat bots
More free content – courses, webinars and freebies in general
VR/3D
Cost cutting and lower budgets
Transformed thinking about digital marketing plans
Ref: Inside B2B: What comes after Covid?/
We're in this together
I think everyone has seen a huge increase in webinars, collaboration, surveys and the fact that everyone is more willing to share knowledge as part of the 'in it together' experience. It's been a great opportunity to gather data and ask people about their experience and to connect. And, as mentioned, we've certainly seen a more personal approach to marketing, more community building and more empathy in marketing messaging. What could your business learn from this?
How can we help?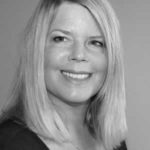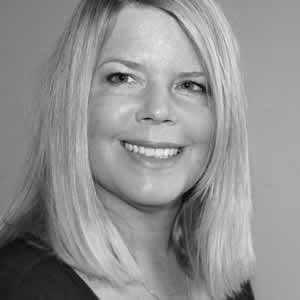 Please get in touch if you think you would benefit from a free SEO or usability audit and some consultancy. I would also be very happy to offer you a personal zoom session to answer questions about your digital marketing or transformation.
# web design agency   # web agency    # web design london