Highlighting the World War One Centenary
The Church of England asked us to design a new microsite for the World War One Centenary – to be integrated within their existing web design for www.churchofengland.​org. The challenge we faced was to find a way to include a number of different objectives into what is already an existing and established web design. The primary concern was to provide up-to-date communication on how the Church of England is involved in the commemoration, but also provide online resources for clergy, community groups and general visitors. Furthermore a distinctive look and feel was needed to duly support the ethos of the World War One Centenary.
Focus on content with a microsite
By working closely with The Church of England communications team we discovered more about the requirements and decided to take a very different approach; a microsite dedicated to the World War One Centenary content. This gave us the freedom to create a unique and emotive design but still connect a clear identity with the main site as well as bringing a number of other benefits along too;
Allowing users too easily find information they are looking for by providing a clear path to content solely related to the World War One Centenary
Not being distracted by the rest of the web site
And being a microsite, it's an audience grabber and effective way to encourage and hold visitors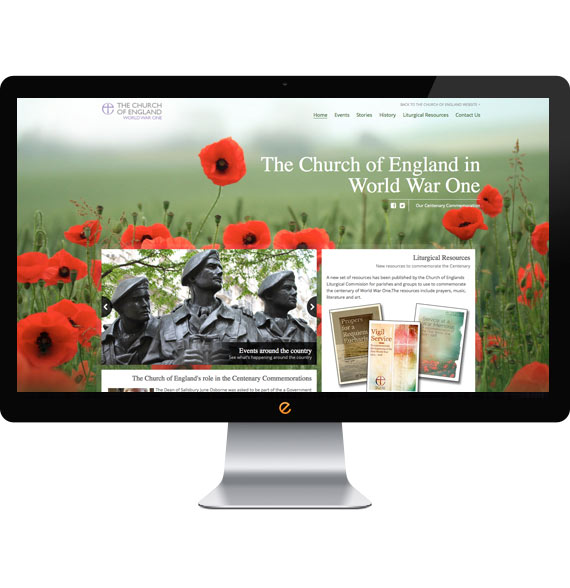 A microsite that we're proud of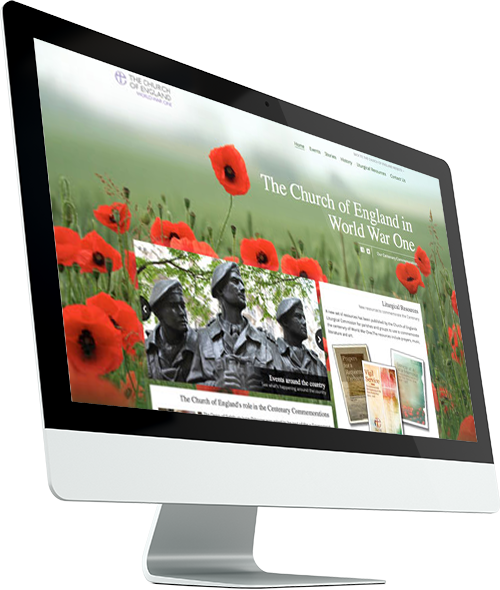 We are very thankful to The Church of England in allowing us an opportunity to play a part in this global commemoration in helping communities come together to remember the First World War.
"...The team are great to work with and understand our particular needs, both technically and editorially..."