An energy boost for a dated web design
A WordPress web design which puts mobile users first
iProdTech is a leading petroleum engineering consultancy, based in Aberdeen and London.
To you and me their work is essentially about how to get more oil from a source, but this can involve everything from modelling forecasts to providing subsea technology support.
The challenge was bringing to life a dated web design dense in highly technical wording. We needed to make it more creative and easy to read while setting iProdTech apart from their competitors and promoting their services with minimal graphical or photographic elements. iProdtech also wanted a mobile design to stay ahead of the game on iPads and mobile search /usability.
Drill down to what's important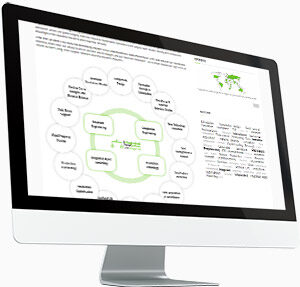 Where our web design agency London hit the mark
We knew the team page was important, as it's expertise and knowledge that potential clients buy: with this consultancy, it's definitely the people that count. So we selected a cost-effective, predefined mobile theme, creating a slick, clean and fresh web site that conveys professionalism and allows the team to stand out.
The News page gives iProdTech an easy-to-read communication channel that showcases their skills, the clients they work for and their broad international reach. The web site is quick and easy to update on WordPress.
A web site with more power
Mobile responsive web design
The clean web design looks efficient and professional, the new copy is clearer and more engaging and the mobile web design impresses their clients.