Web application design
with user-friendliness standards
BSI (the British Standards Institution) is the UK's national standards body: their Kitemark is known and trusted throughout the UK. A vital part of standard development is the 'draft for public comment' stage, and the BSI team in London wanted to encourage businesses and consumers to find, read and comment on any draft standard.
They had a basic prototype web application for this, but it looked rather technical and was confusing to use. So they asked Zebedee to create an application design interface that would look much more appealing and be much more user-friendly at the same time.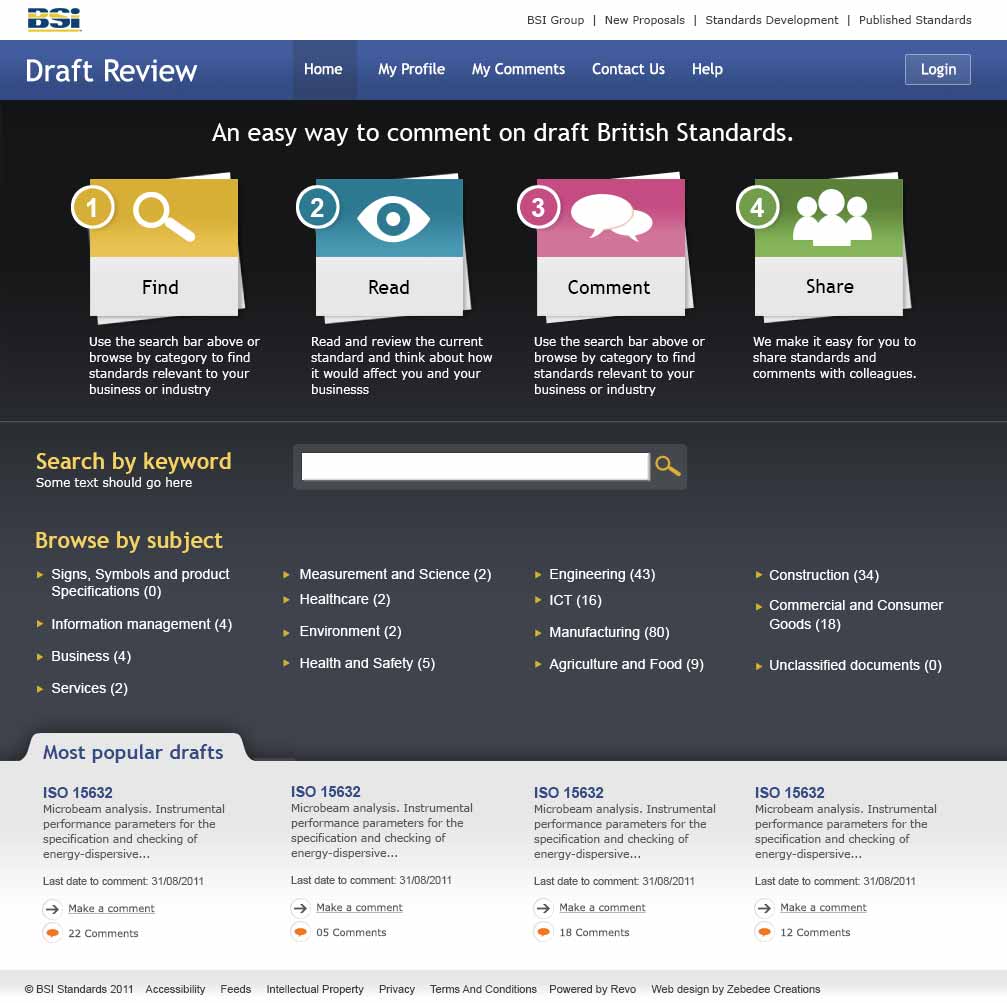 We held several user research and design workshops with BSI, getting to the heart of the site's brand values and what it needed to achieve. This enabled us to nail the navigation and to come up with different design concepts for BSI to choose from.
By using visual icons to convey information, we made the user journeys and workflow much easier. We created a simple step-by step design with a prominent search box and browsable subject categories, making it easy to drill through to the information required. We also encouraged interaction with contrasting buttons for Search, Read, Comment and Share. The project included HTML and CSS build of Photoshop mock-up designs; AJAX implementation for dynamic presentation; code documentation; and full testing.

A launch-ready
web application design
We handed a clear and user-friendly design over to BSI, completely ready for their team to launch. BSI has since asked Zebedee to work on some further WordPress projects.