A web design for well-being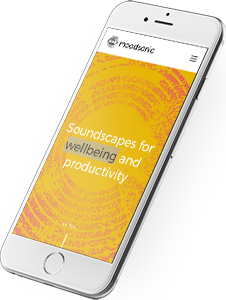 A clean and colourful web design
Not dissimilar to Captain Kirk's USS Enterprise, our web design for Moodsonic is clean and colourful, vibrant, interesting and a delight to navigate. We ensured that the content has been carefully laid out and designed so visitors/users can quickly and easily understand the benefits of soundscapes, the science behind sound and how Moodsonic creates the right solution with its advanced technology; whether in the office, at home or in public places.

Plan, plan and plan again
Before our mouse even hit the pad, we took a took a deep Star Trek dive into the purpose of the website to look at what is should it achieve for the user. We wanted to truly get under the skin of their customers, understand what the benefits of Moodsonic are to them and then create a content structure geared to drive enquires. The success of this web design was due to collaboration, the gathering of brand assets and sketching out wireframes and sitemaps which helped shape and mould a clear plan for design and development.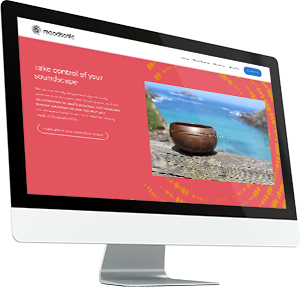 Breaking the sound barrier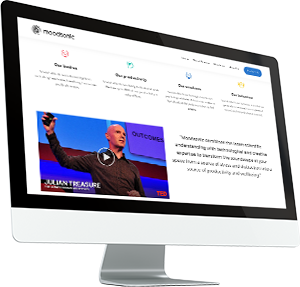 Where our web design agency hit the mark
We can't quite believe it ourselves, but this website was delivered in a record time of 2 weeks! When you have a perfect mix of planning, professional branding, a great client and an expert team of creative web designers, everyone is a winner.
We thought that our tight timeline would prove impossible, but Zebedee worked their magic and exceeded our expectations. We are so happy with our new website and we know who to turn to.