Creating a winning website design for a specialist insurance company
The right Agency for insurance company website design
When we were asked by a top London insurance company, White Oak Underwriting Agency, to help design an attractive and effective website for them, we leapt at the chance!
White Oak is a specialist, full-service Insurance Underwriting Agency, partnering with brokers globally to provide expert solutions through their Transportation and Warranty products.
As part of a complete website redesign process, Zebedee helped White Oak to apply a new web design and migrate it onto a new content management system. There were a number of elements to consider for this brief, and there is nothing more satisfying than knowing the end product ticked all the boxes.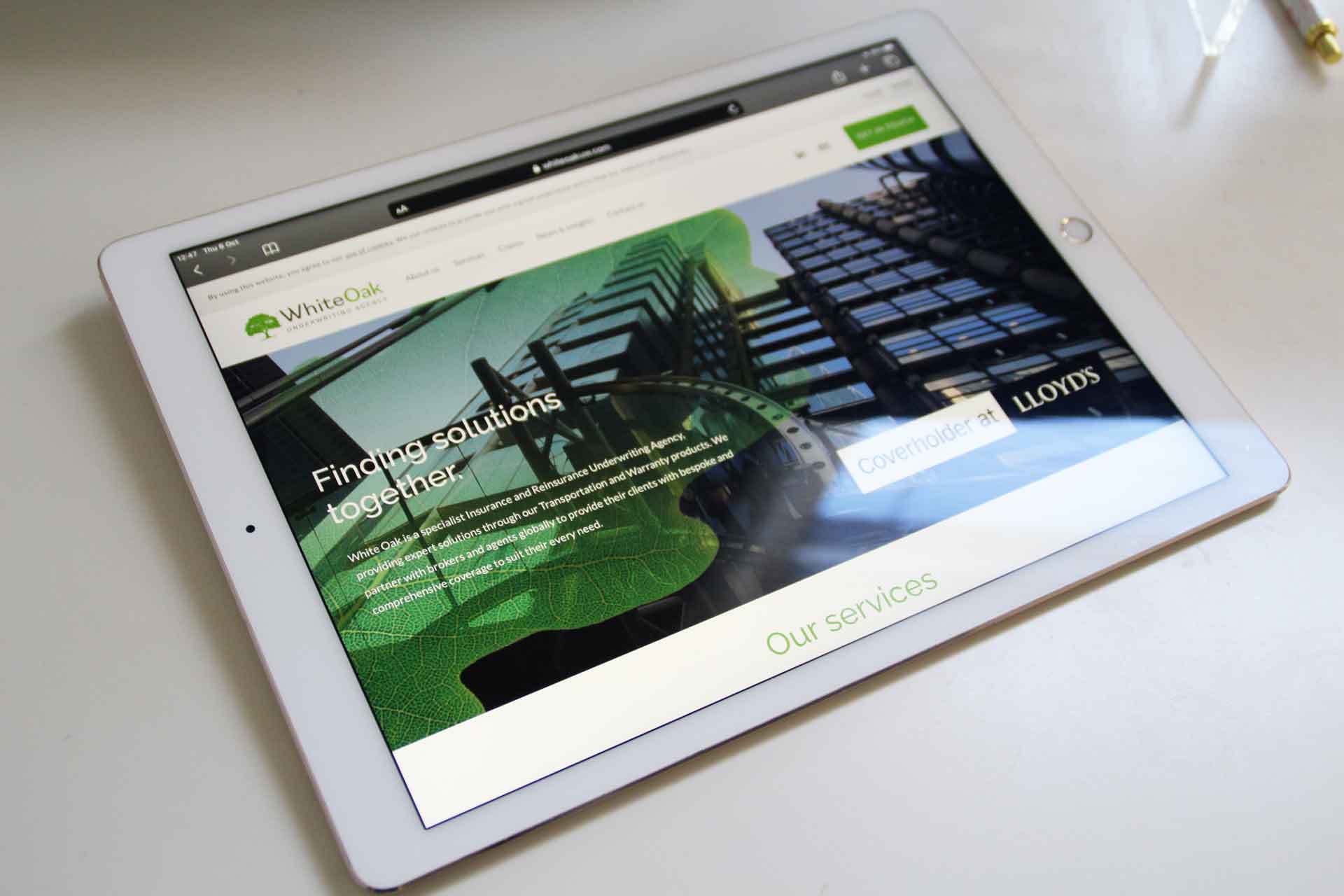 INCREASED ENGAGEMENT
We're thrilled that the redesign has improved audience engagement substantially, with users and sessions up by more than a 20%, an increase in session duration by a healthy 91%!
+91%
Avg. Session Duration
The approach we took to deliver a stunning website
The need for a simple CMS
Their insurance company website design was previously developed on a really complex WordPress configuration, which meant that every time the White Oak marketing team wanted to make a change to the website, they had to ask us for help. (Clearly, that was time-consuming and costly for them).
The agency's new web design also needed to reflect the character and essence of the brand, so we consulted on finding the best platform to meet their editorial needs and budget, which would allow them quick visual editing and control of the website template layouts.
Working in close collaboration with the White Oak team, we approached the build and design with an emphasis on understanding the character of the organisation to deliver exactly the right look to its audience.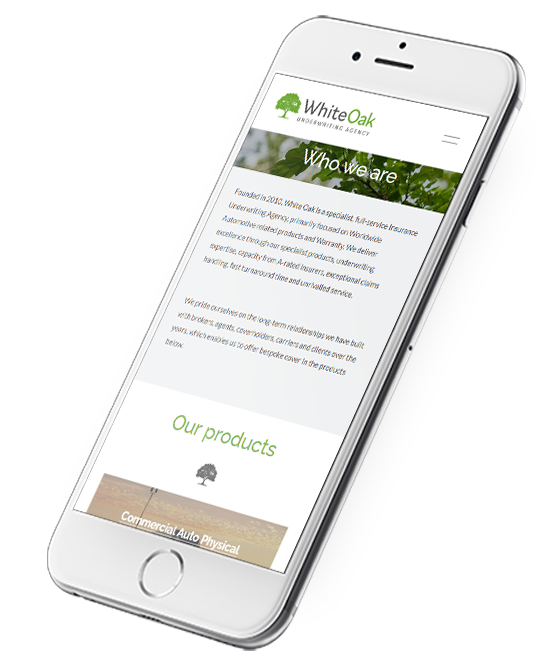 The Result – A dazzling new insurance company website design
A turbo-charged website design for a top insurance company
Our web agency was able to produce an eye-catching and brand-relevant website for a top London Insurance Underwriting Agency which would be customer-friendly and ultimately deliver the business they deserved.
Both White Oak and we are delighted that our web design more than fulfilled the brief. The final outcome is a web design that makes bold use of the brand's green palette and works hard to present White Oak Underwriting agency's strengths as a leading insurance company operating out of London.

Easy Editing
They needed a website which would help them stand out.  And now they do.
The marketing team now have full access to change the layouts, add components, and change the styles. Through using our tried and tested processes and methodologies we delivered a site which delivered exactly what they wanted – and it goes without saying that this project was delivered on time and within budget.
We were not about to take any risks!