A bright, bold, and fun web design
Bringing a brand to life
We love to bring life and energy to each of the brands we work with and when we were asked by long-time client Emma Wellings PR to spruce up their website, we couldn't wait to get started.
We've been working with London-based specialist wine and drinks PR agency Emma Wellings PR since 2010 and knew already that they have nothing but fun, passion and dedication running through their veins – as well as (ahem) the odd bottle of Pinot Noir. But their website was well past its sell-by date and in desperate need of a serious refresh, so that it reflected the life and vitality associated with the brand.
They appointed our web design agency team to design a new professional web design for their website to reflect who they are and what they do. The agency also wanted to uplift the brand, make it responsive for mobile and tablet and provide a much easier CMS to manage the content.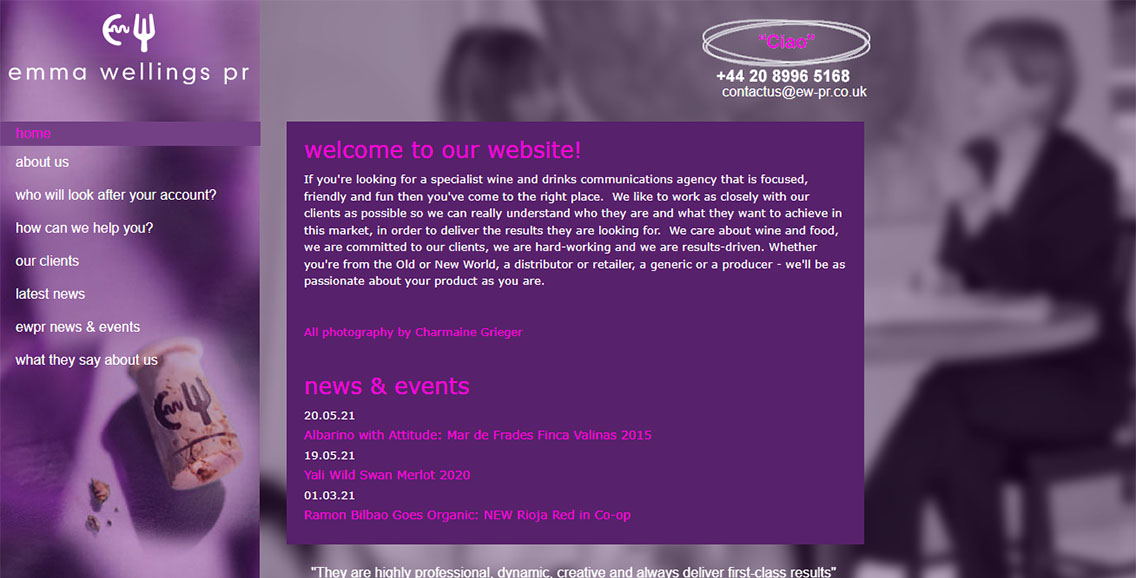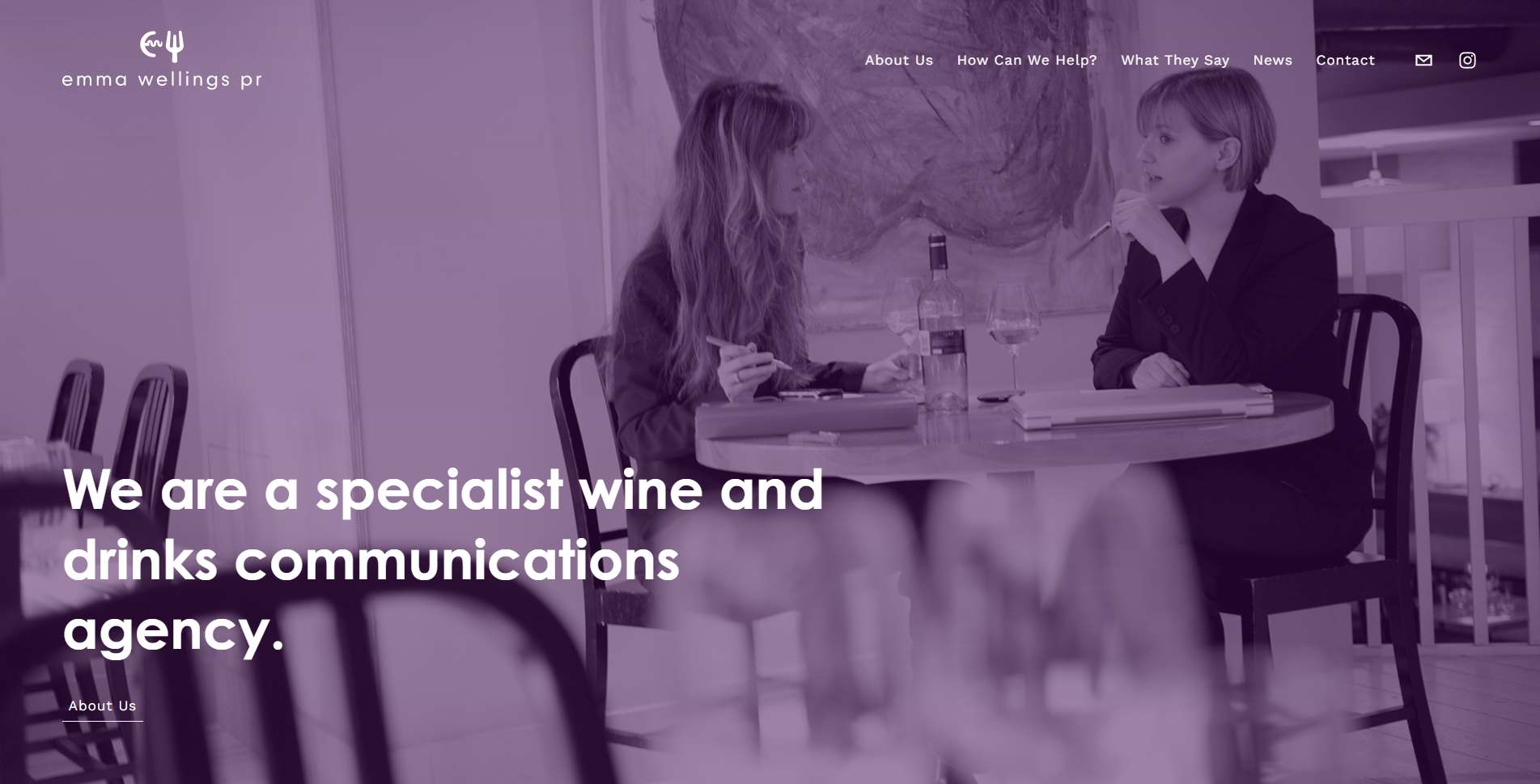 Web design with a strategy
OUR APPROACH
The first step in designing and building a bright, bold, colourful, and playful website to showcase Emma Welling PR agency's vibrant personality, was to define the sitemap and the pages we needed to build.  We researched competitors within their domain and established must-haves and user objectives.

A clear plan
With this clear plan, we then had the assets we needed to bring together both their strong identity and content to promote their agency and help support their own marketing and communications. With old hosting due for annual renewal, we were able to adapt quickly and meet deadlines to avoid incurring extra costs.
Holidays included we completed the project in just 8 weeks.

A turbo-charged web design
A website that not only meets the visual brief and was delivered on budget (leading to a very satisfied client) plus, Emma Wellings PR agency now has a CMS platform which allows them to make beautiful flexible layout changes to the pages and post new items within minutes.  This high-end agency now has a high-end, brand new bright, shiny, turbo-charged website which is fast and extremely easy to update.
We'll drink to that! Cheers.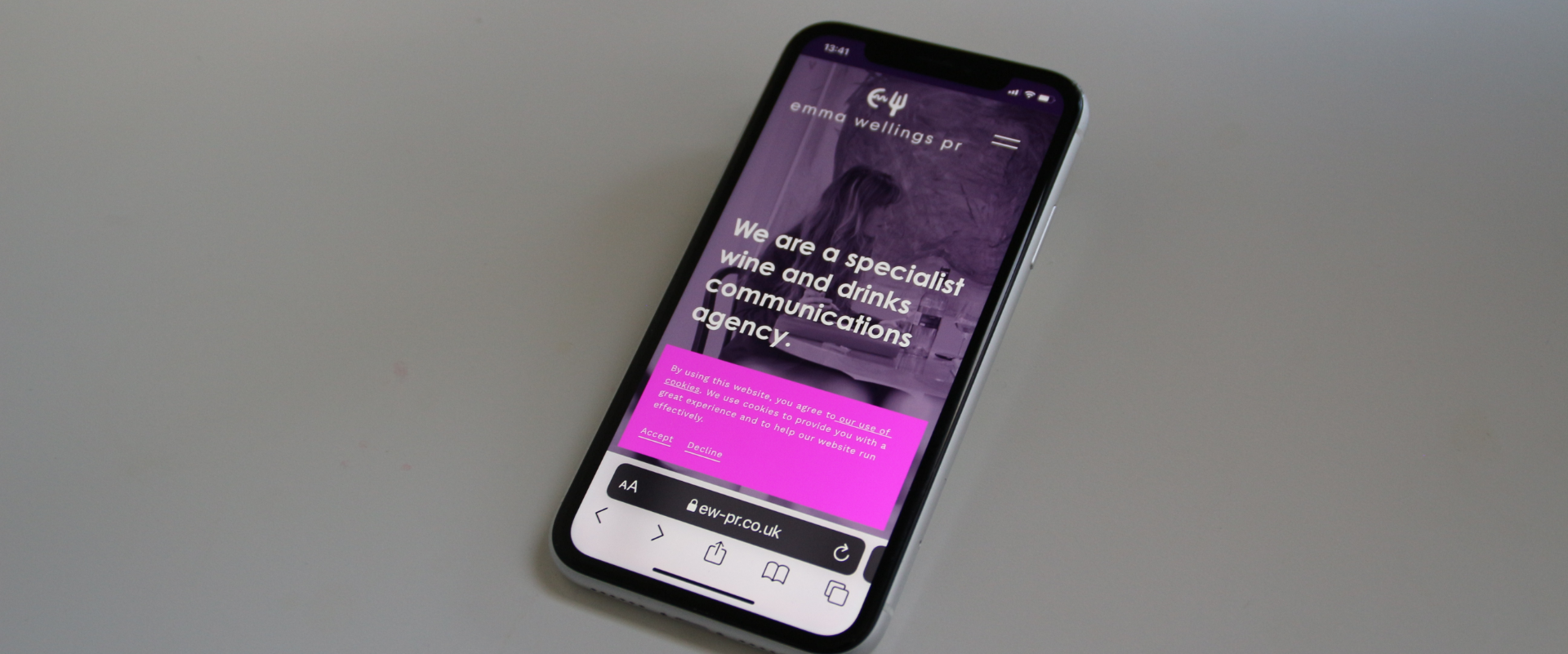 The Zebedee team designed and developed our first website over a decade ago, and so we went straight to them again when we finally decided to update this year. We're very happy!