The prologue
BlueBolt, a high profile and independent visual effects studio situated in the heart of London, has attained a coveted collection of awards for their exceptional craftsmanship in shaping breath-taking images for both film and episodic productions. With an illustrious journey commencing in 2009, their dedicated team of creative geniuses have continuously pushed the boundaries of artistic excellence.
BlueBolt has recently undergone a successful management buyout and the need for a resolute reimagining of their visual brand identity and website became apparent more than ever.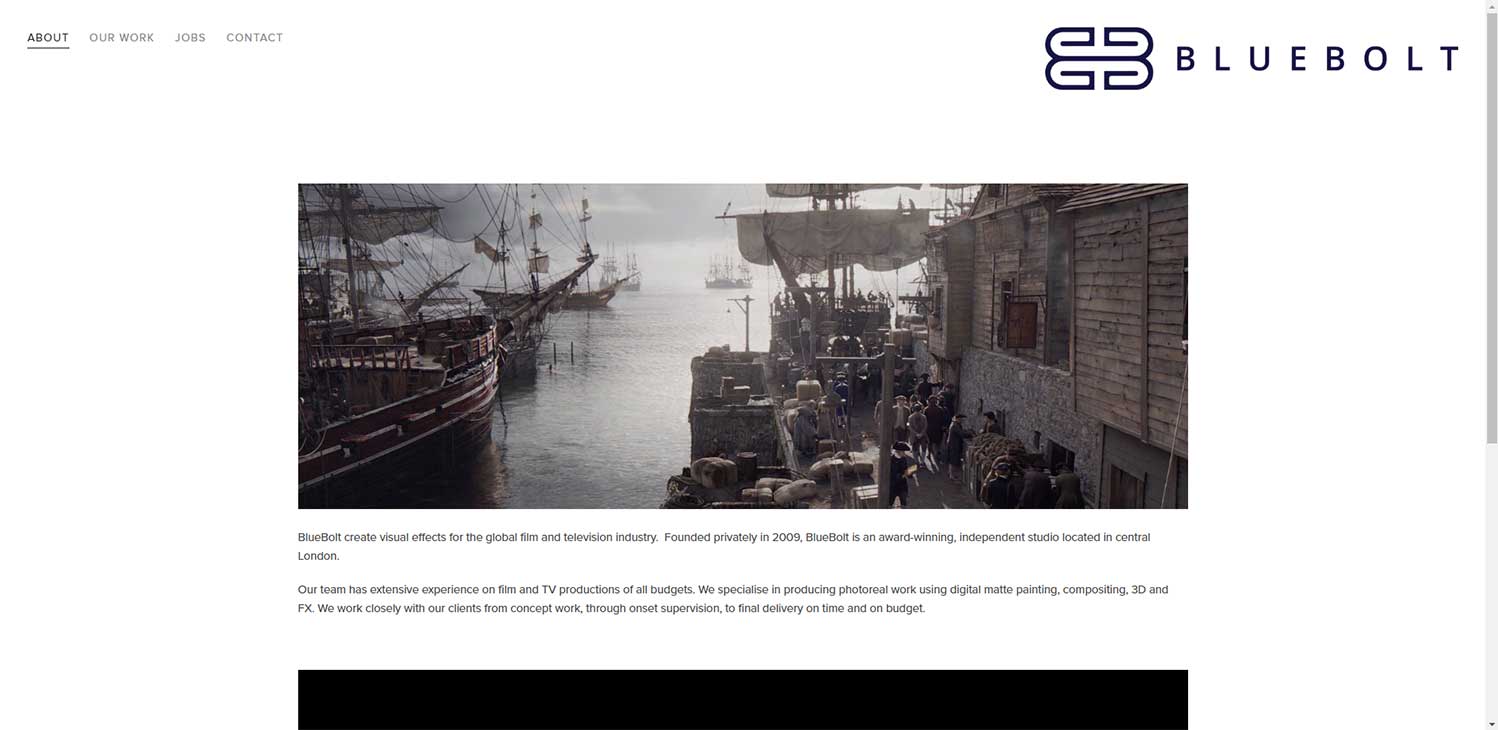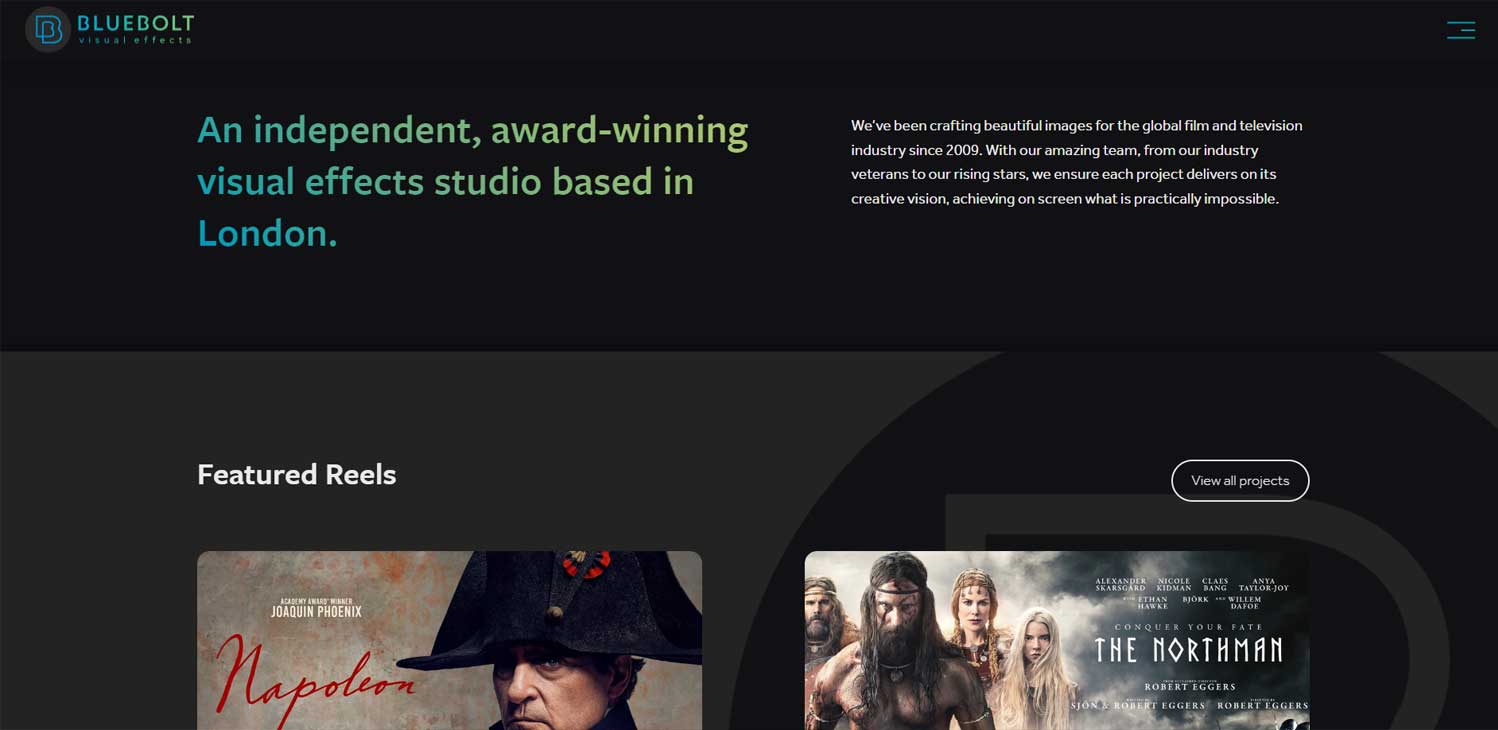 Back to the Basics: a Cinematic Exploration
Creative Vision
Envisioning a metamorphosis that would seamlessly reflect BlueBolt's essence, we delved deep under the skin of BlueBolt's character and sought to decipher their core values and distinctive persona – translating those into a captivating visual identity to resonate with their target audience within Film and TV.
Collaboration
Working in close collaboration with their team, we embarked on an immersive brand vision workshop to define key deliverables – their positioning, proposition, key messaging and values. This was a vital exercise which needed to be carried out, to help underpin the following design journey and art direction with the end goal for both logo and website design firmly in our sights.

Logo design, brand identity and web design
With the same passion that ignites BlueBolt's artistic endeavours, we set out to create an unparalleled design that would leave a lasting impression on every visitor. Combining ingenuity with functionality, we sculpted an easy-to-navigate website that showcased BlueBolt's awe-inspiring work. Navigating the site is now effortless and the design beckons visitors to immerse themselves in a captivating journey through BlueBolt's extraordinary portfolio. Through our creative synergy with BlueBolt, we have manifested a reimagined visual identity that celebrates their boundless creativity and exceptional talent. The transformation is a testament to our collective dedication to precision and innovation.

The Final Cut: Leaving a Lasting Impression
INCREASED ENGAGEMENT

+134%
Increase in Visits
The results speak for themselves. The newly redesigned website has experienced an incredible surge in traffic, boasting a staggering 134% increase in visits when compared to the previous year – both Bluebolt and Zebedee could not be happier.