53% increase in
organic visits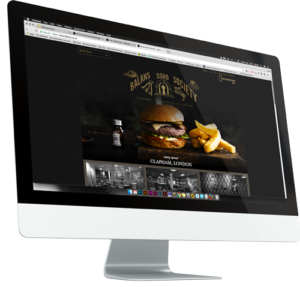 Let the Results speak for themselves
We've pushed up the visibility for specific London Balans locations and increased the ranking of other non-brand related keywords.
There are longer user sessions due to relevant and well-written META descriptions. And the beautiful new blog design supports email marketing – bringing in more traffic, more page views and more customers.
+40%
Increase in sessions
+43%
Increase in traffic from Google
+16%
Increase in traffic from BING
Progressive
WordPress web design
The Challenge
Our objective was to bring new customers and increased brand engagement for Balans's London restaurants via the website. With the design of a new WordPress blog, we had the opportunity to push beyond the confines of the existing web design and produce something different.
The challenge was designing a WordPress blog which had its own personality, yet would still fit seamlessly into the existing recognisable identity of Balans Soho Society. And it was important not to let users feel like they've left the website, or get confused when navigating to and from the blog.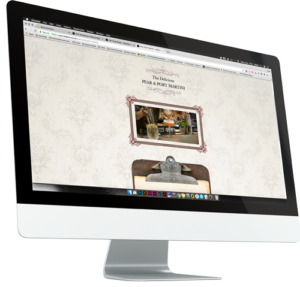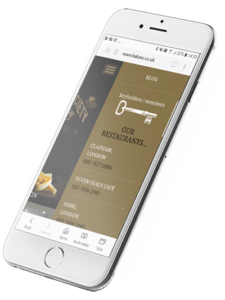 Usability
We knew the blog needed its own identity but still be on-brand. So we tackled this by lightening the blog, using light greys and creams as the base colours for a sharp contrast with the dark background of the main website. This also helped with the legibility of the text, which is so important for blog posts.
We designed with a mobile-first approach. This was particularly important for usability, as the majority of Balans users view the website on mobiles. We created layouts that had to be ultra-user-centric, incredibly easy to read and fulfil the purpose of the blog.
The final design is clean, easy to read but has the typical quirks of the Balans brand identity. We used the square and rectangular blocks on the listing page to give interesting structure, bringing in images from the posts to provide extra colour and spark users' interest.
"...The Blog looks GREAT. I'm blinded by its beauty. From how it looks from the main website (sexy) to the blog itself (super sexy). Great job..."