A transformative
website redesign
A REDESIGN TO TRANSFORM
Based in London, next to the iconic St Paul's Cathedral, IDRC is the world's leading integrated Alternative Dispute Resolution Hub, providing the best-in-class hearing facilities and accommodating leading international dispute resolution institutions.
Having recently rebranded and moved to an awe-inspiring 46,000+ sq ft centre, the brief was to redesign and transform IDRC's old website into something extraordinary and one which reflect the organisation's new brand identity and credentials.
We knew that this redesign had to create a valuable experience and direct the user to the information they need in a seamless and intuitive way.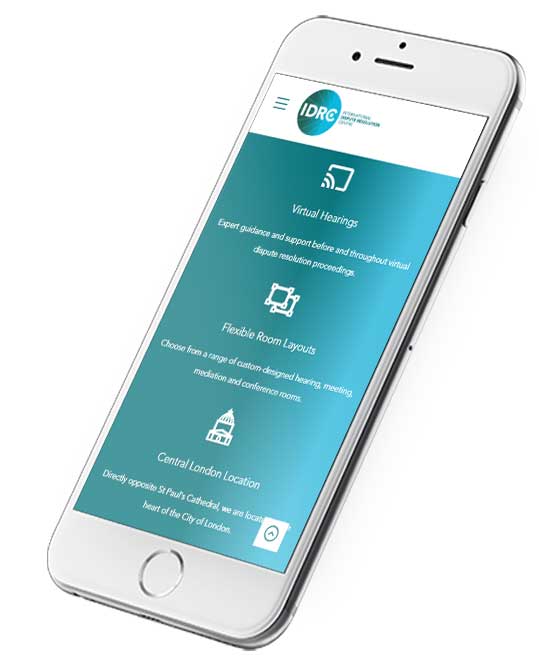 OUR UX STRATEGY
We got to work and started by carrying out research into IDRC's audience and creating personas with user stories to help define a new sitemap, streamlined navigation and also to support the establishing of user journeys. Because the aim was to convert site visits to those all-important enquiries, we worked hard to simplify the main navigation for the primary audience and used the footer as the secondary navigation for the rest of the supporting information on the site. This was a key element of the redesign process.
WIREFRAMING
As an essential part of our UX design process, we created a wireframe for the client to collaborate on and followed this with a hi-fidelity prototype for further testing, iterations and design, to give us the winning result which we were after.
We discussed some time ago in our blog "The importance of wireframing" because wireframes helps visualse layouts, user journeys and check all levels of navigation ahead of design making it intuitive to browse right from the very start.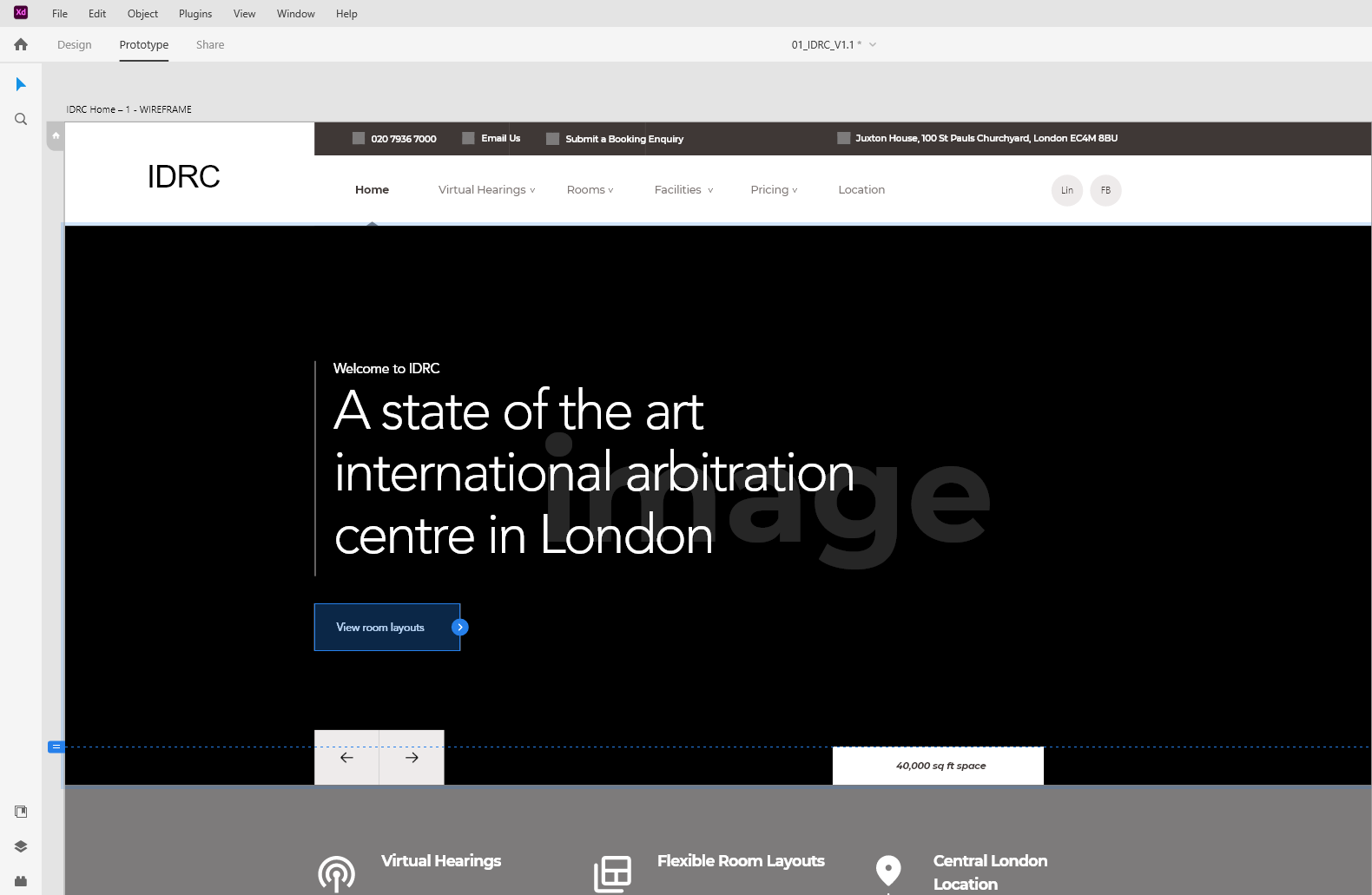 WEB DESIGN
Bringing everything together from sitemap to content, brand identity to web fonts, we created a completely stunning new web design that is highly intuitive, modular and professional. The design is clean and utilises white space and meets best practice for accessibility and SEO. We also customised CSS animations and transitions for micro interactions on a responsive grid with full screen rendering and optimised mobile viewing.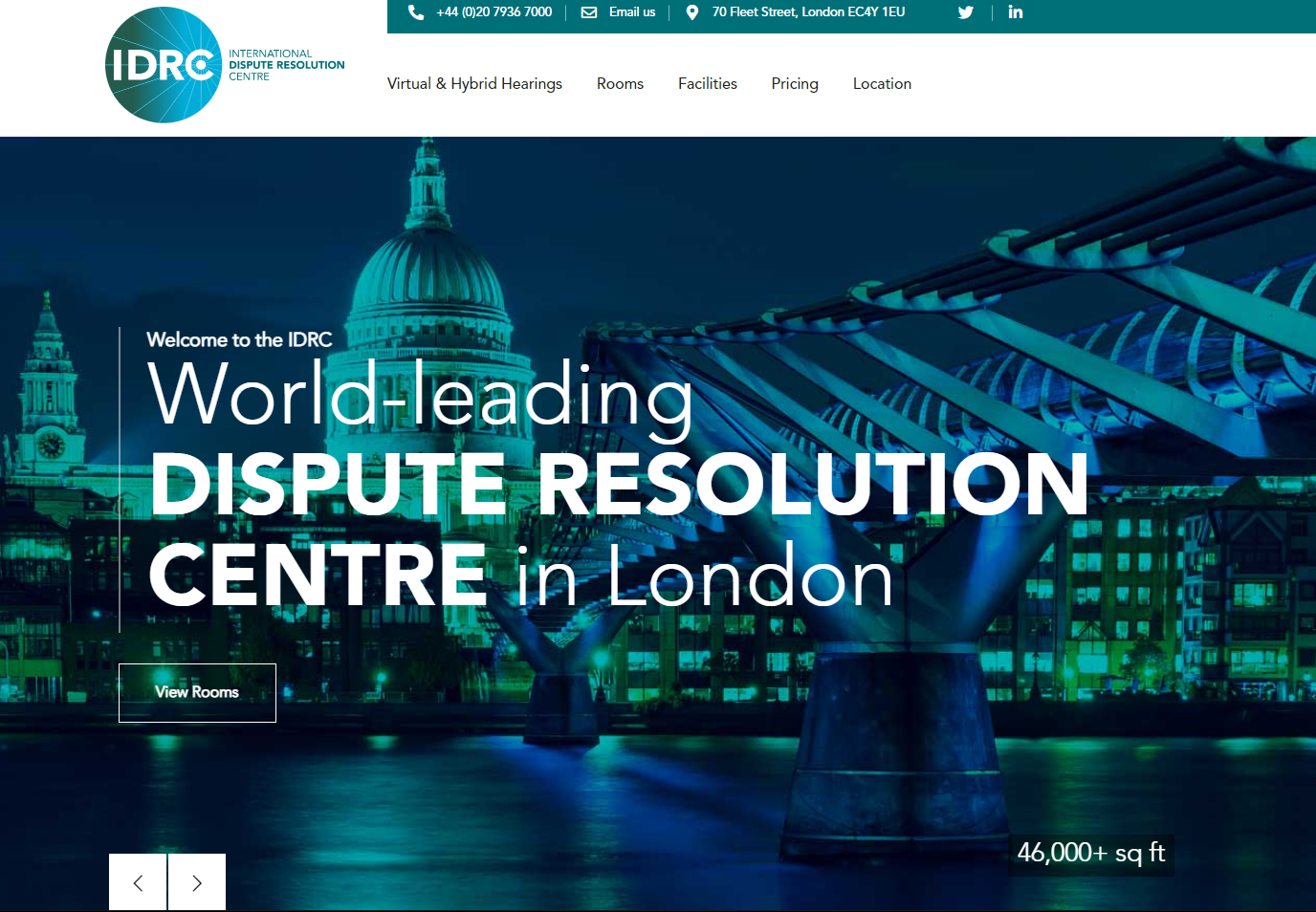 WORDPRESS
This redesign project would not have been complete without a transformation of the back end to WordPress – one of the World's most popular CMS platforms. WordPress was customised for news and press releases, video embedding, contact forms and image carousels. Our meticulous project management methodology, with extensive testing and sign off ensured all was perfect before releasing the new website. Now the website can be updated easily with new content or layout changes.
INCREASED ENGAGEMENT
We're thrilled that the redesign for IDRC's website has driven audience engagement up substantially, with site visits up by more than a 13%, an increase in page views of 117% and the bounce rate has decreased by a healthy -97%!  Delivered by an experienced team of web designers, whose strength for designing websites comes from passion, knowledge and integrity, this website redesign came in on budget, on brand and on time.
+117%
Increase in Page Views
"...The updates are always done promptly, professionally and within keeping of the existing web design..."