450% increase in goal completions
A lean, mean, lead machine
Following our work with Fleet Tutors, their new website is now receiving an incredible additional 342 enquiries a month. That's a staggering 4,104 more leads per year! How did we do it? Our expert redesign focussed on providing a fast, responsive website with search engine and conversion optimisation built throughout its core.
(figures correct as of Feb 2019)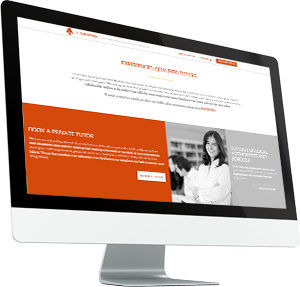 +23%
Increase in organic search
+450%
Increase in Goal Completions
+29%
Increase in traffic from Google
4,500
Additional enquiries a year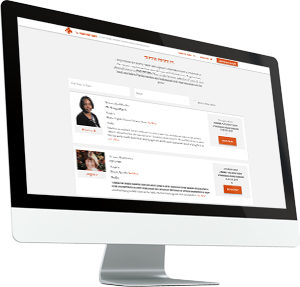 Enhanced Usability
The key and significance of increasing conversion is not only about generating more traffic, but, very importantly, making sure the end goal for the visitor is clearly visible and just a simple click away.
By conducting user tests, we gained a deep understanding of Fleet Tutors' audience and how they interact with the website. Through lots (and lots) of data analysis, prototyping and mobile first web design, we crafted a site which prioritised putting customer or user experience at the centre of everything. The customer really does come first!
By creating visible calls to action which have been strategically placed on the page, we have designed the website in such a way that it captures many more enquiries than before. The site's navigation is now sticky and locked into place, so that it does not disappear when the user scrolls down the page. This means that visitors can easily find a way to contact Fleet Tutors and navigate the site much faster.
And finally, by delivering a list of tutor profiles immediately on the home page, finding a tutor is just one click away (avoiding the tedious trawl which loses visitors). And the keyword density has increased by over 100%.
Optimised for Mobile
Our key objective was to increase organic search traffic by building a responsive website to meet Google's recommendations. The site is now on the mobile first index and since the website launch, organic search users have increased by a notable 23%.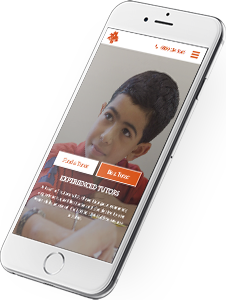 The Zebedee team pulled out all the stops to get the website redesigned on time and were patient and helpful, we could not have done it without them! It was great to work with such professionals.