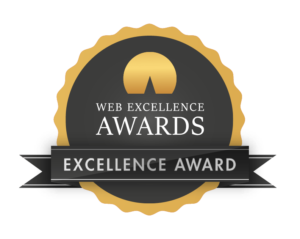 They say you can't bottle success – but we think that you can! Compared with the previous year's results for the same period, this redesign has resulted in an increase of orders of 41%, an uplift of 14% in products sold and an overall increase in sales of over 13%.
+14%
Increase in Products Sold
We were also delighted to win the Web Excellence award for E-commerce Web Design & Luxury Brand Identity web design. That's something to drink to!
A very
English web design
Situated within the gently sloping chalk hills of the South Downs, Raimes produce exceptional sparkling wines. And an exceptional product or brand requires an exceptional website, so when asked, we were delighted to be able to deliver a full website redesign in keeping with the look and feel of this top brand.
Reflecting the brand identity (which we created in 2016) we've now complimented their unique visual identity with a crafted online experience optimised for e-commerce which reflects the wine's crisp, refined taste – and appeals to the discerning, affluent wine enthusiasts seeking distinctive wines.
Our experienced designer conceptualised a gorgeous minimalist and simple design to facilitate online sales supported by a seamless and easy-to-navigate check-out journey.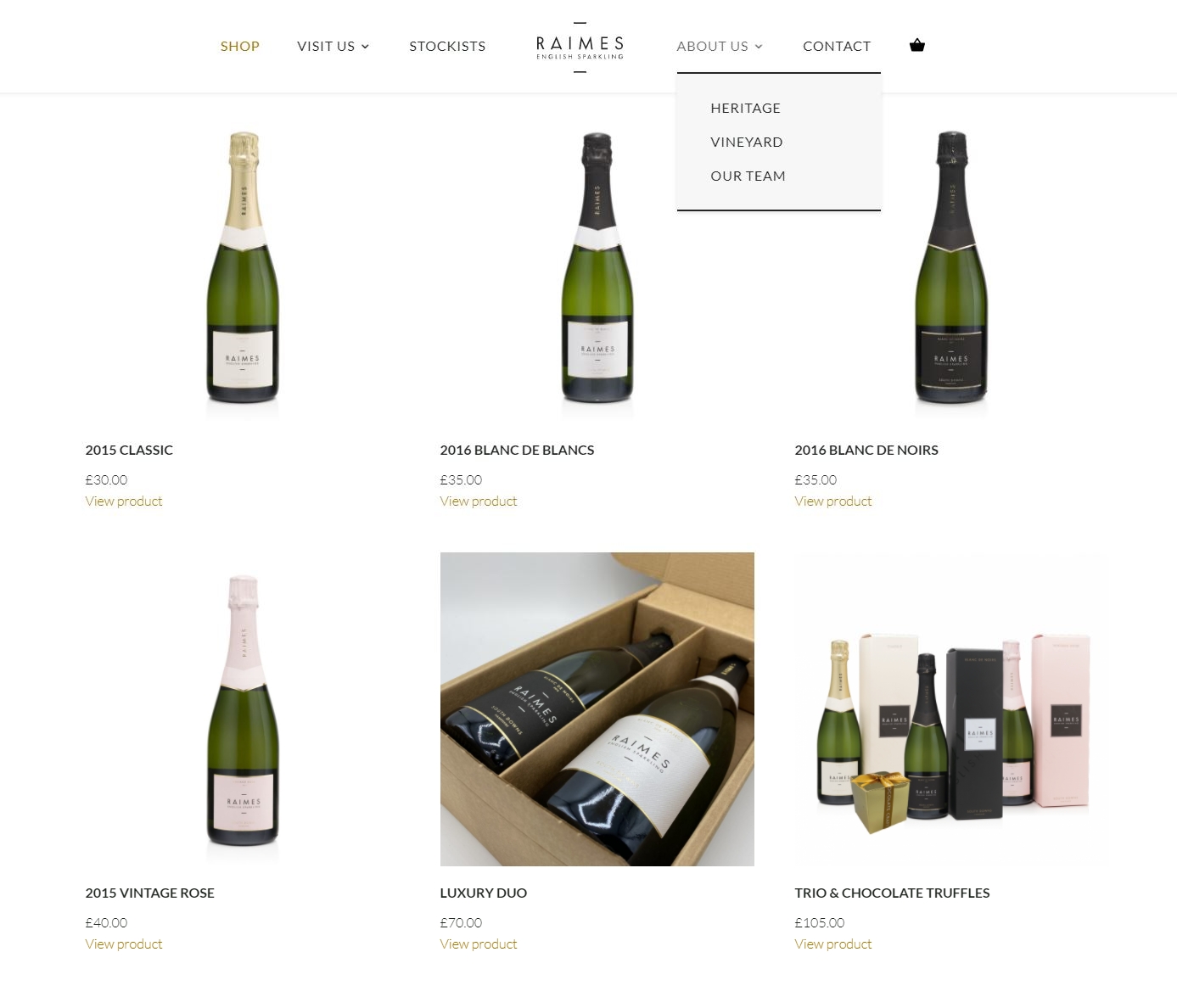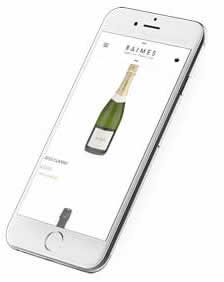 AWARD-WINNING WEB DESIGN FOR AWARD-WINNING WINE
As part of our change process, we were mindful not to risk any downtime for online transactions during the migration which would impact sales, therefore planning and documentation were pivotal to our deployment method.
Working over a framework our developer customised all the elements to meet an approved design. Layouts were saved to the library and CSS pre-sets were designed to make editing the site easy, ensuring continuity of the design and brand identity.
Simple but effective UX enhancements such as high contrasting buttons and basket indicator icons, now help guide the user to make an online purchase in just a couple of simple steps.

"...Thank you! Really pleased with the website. It's clean and smart..."